THERMISTOR SENSOR
Solution
Quick response surface
temperature sensor
Challenge
Hope to measure sudden temperature changes with good response
Looking to timely measure sudden temperature changes in the battery cell.
Looking to measure thermal response without variation.
The ease of installation is desired.
Solution Overview
This high-speed response surface temperature sensor has a CTH element mounted on the FPC and bonded to the screw terminal. Lead frames option is also available for the wiring section, and it is possible to bring the temperature measurement target and the mounting location of the temperature sensor close to each other.
■ Feature
The ease of installation by fastening a screw.
High reliability is achieved by incorporating a "chip thermistor (CTH)" with a 4-sided glass coat.
Achieves high-speed response with our original surface temperature sensor using CTH.
■ Applications
Power module board, heat sink temperature detection, water cooling temperature detection, DC-DC converter, battery, charger

Effect
Before

The thermistor element of the conventional surface temperature sensor is located away from the heat-sensitive part, and the thermal time constant is 5.5 seconds.

After

The position of the thermistor element is in contact with the heat-sensitive part, and the thermal time constant is 0.86 seconds *, which allows the sensor to follow the temperature change of the measurement target at high speed.

* denotes simulation value
■ surface temperature sensor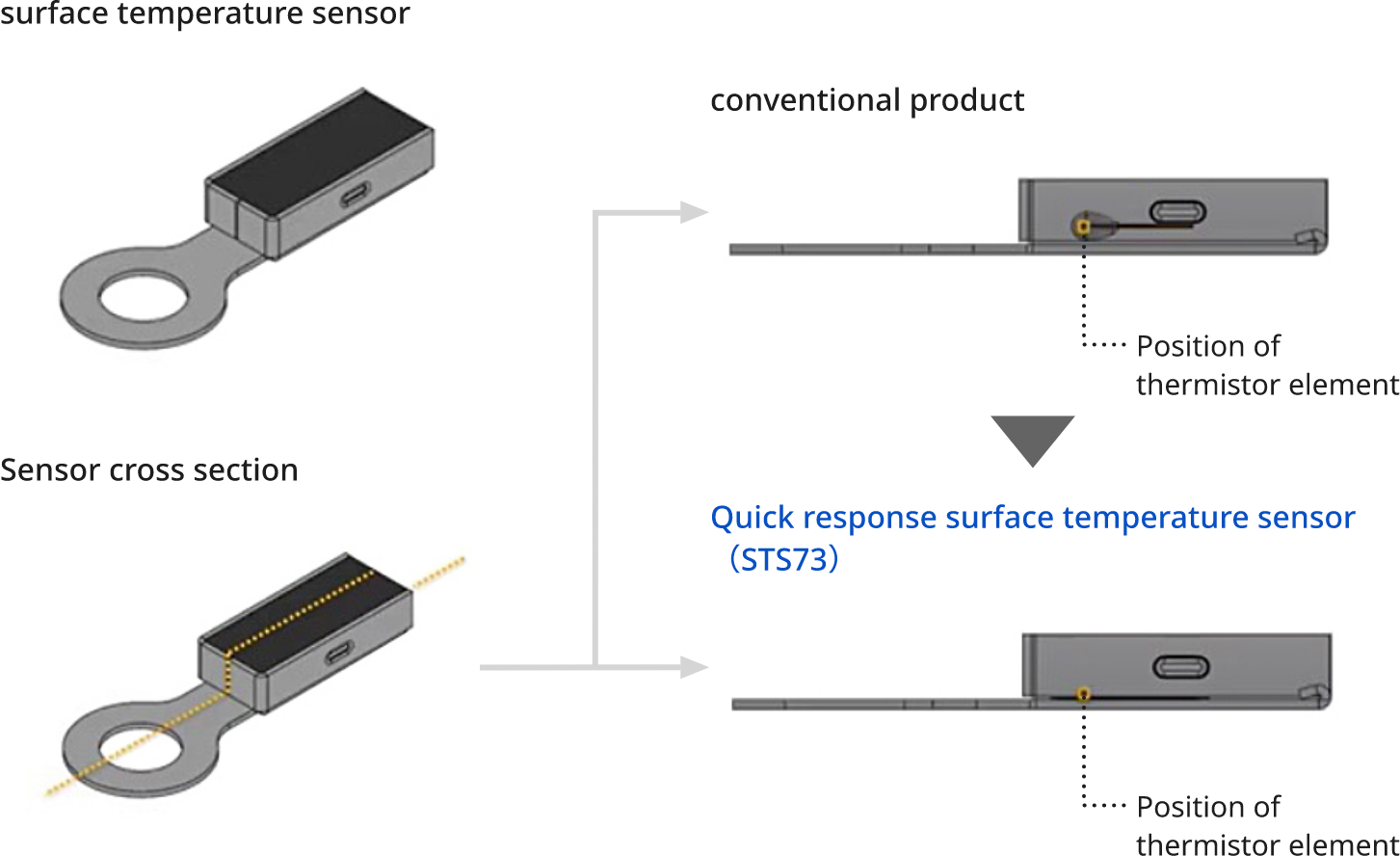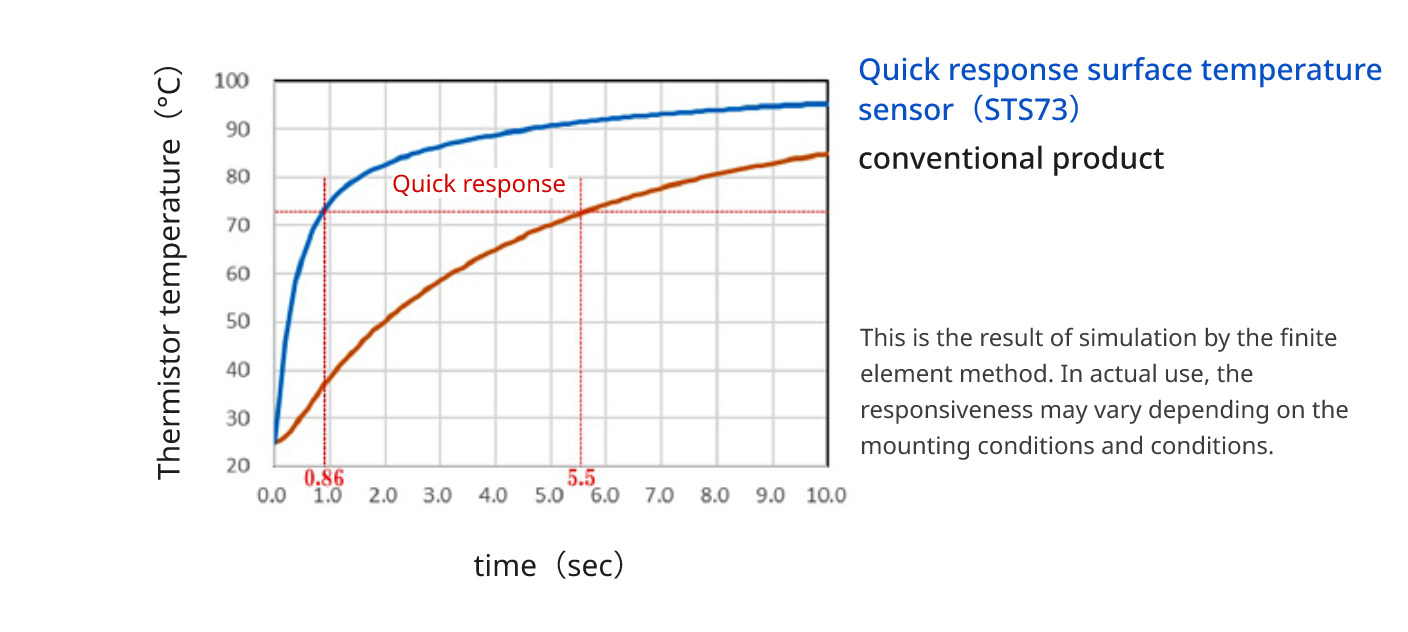 MOVIE
2:45~4:10: introduction of the surface temperature sensor
ADVANTAGE
ADVANTAGE

01

Our unique design enables ultra fast response time.

ADVANTAGE

02

Since the distance between the measurement target and the element is stable, there is little variation in responsiveness.

ADVANTAGE

03

The ease of fastening with a screw.
OTHER SOLUTIONS
Other solutions for thermistor sensor
Other related solutions
This solution utilizes
Mitsubishi Materials' thermistor sensor.