SOLAR HEAT-RAY SHIELDING (ITO)
Solution
Transparent thermal
insulation paint
Challenge
Hope to suppress the temperature rise inside
the car in the summer due to solar radiation
Hope to suppress the temperature rise inside the car due to solar radiation and improve the cooling efficiency.
Hope to provide relief from the heat inside the car in summer.
Solution Overview
While being highly transparent, it absorbs near-infrared rays (heat ray region) in the sunlight. By applying it to the windows and roof, it is possible to suppress the temperature rise inside the car due to solar radiation.
■ Features
Heat Insulation

:
Effectively absorbs "the cause of sunlight heat = near-infrared rays" and cuts heat rays.

High transparency

:
Forms a heat ray shielding film that is both clear while being highly visible. Has a transparency without blue-green properties like other materials.
Radio wave
transparency:
It has both heat shielding and radio wave transparency, and there is no communication interference with mobile phones and Electronic Toll Collection(ETC), which is a problem with Low-E glass and heat ray reflective film.
Effect
Before

The cooling efficiency is low as the temperature inside the car rises due to the sunlight in the summer.

After

High cooling efficiency is achieved by blocking near-infrared rays with excellent heat shielding properties and suppressing the temperature rise inside the vehicle.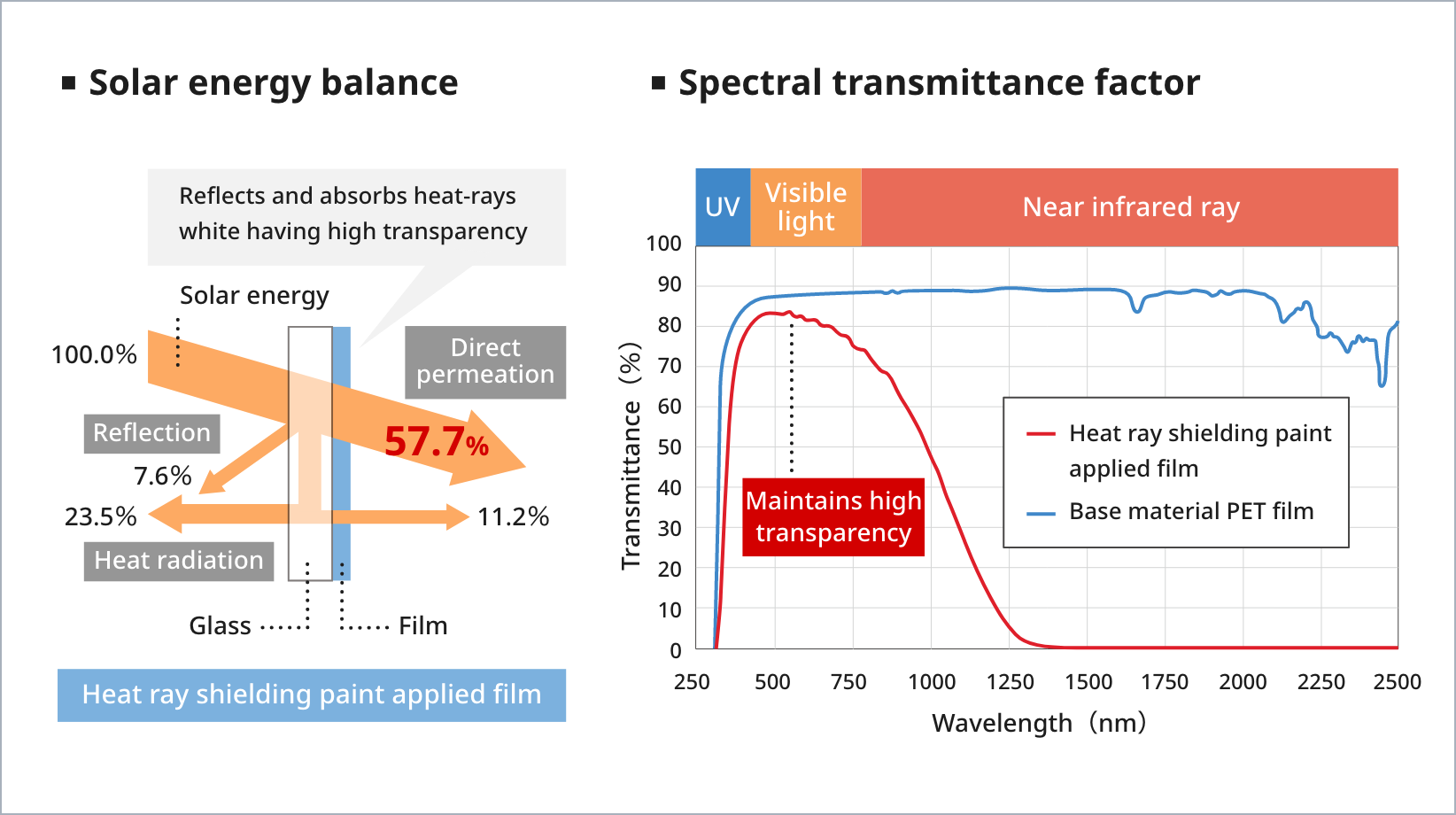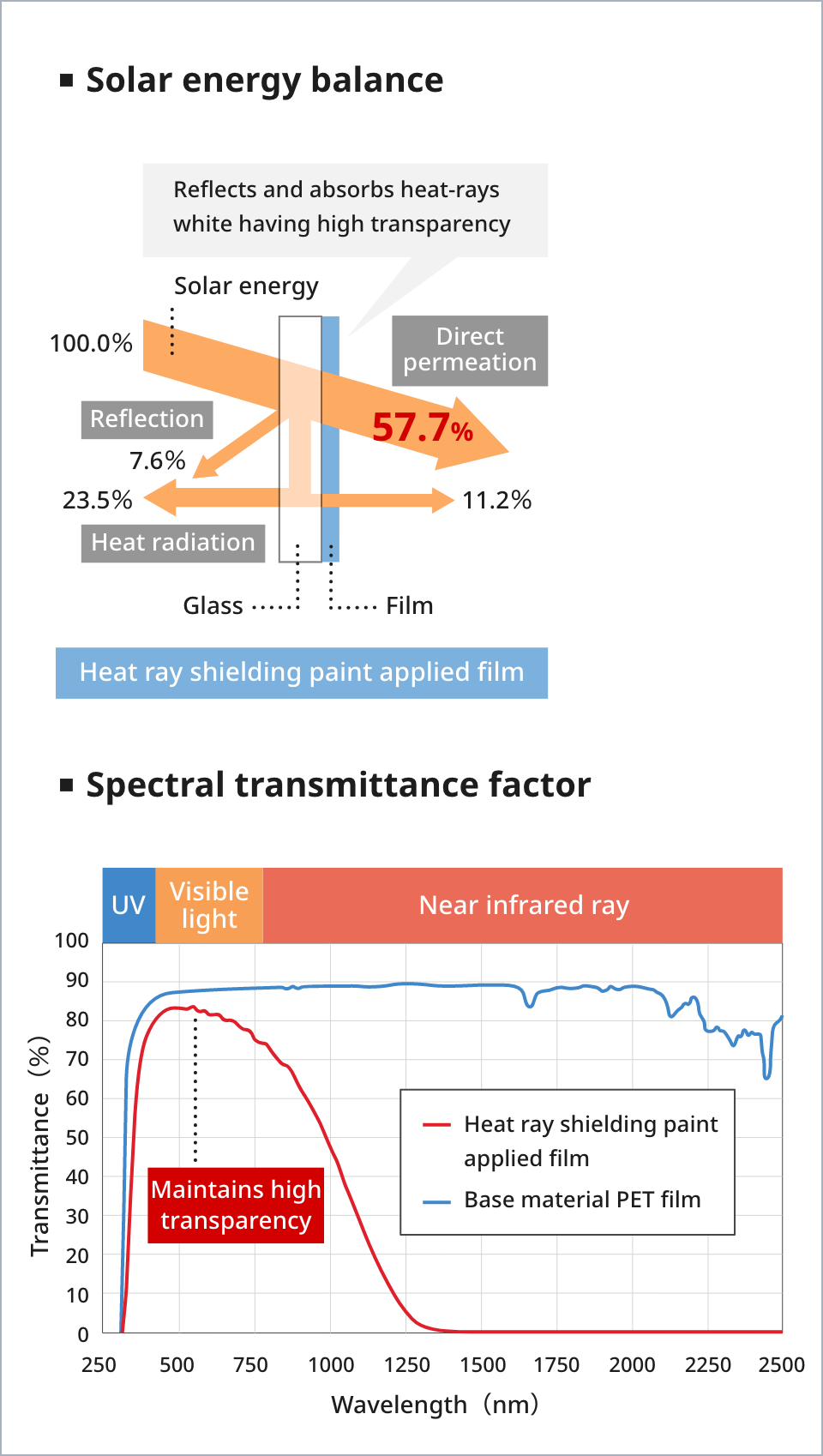 ADVANTAGE
ADVANTAGE

01

High heat insulation that improves cooling efficiency.

ADVANTAGE

02

Clear visibility with excellent visible light transmittance.

ADVANTAGE

03

Radio wave transparent which allows electromagnetic waves such as mobile phones and Electronic toll collection (ETC) to pass through.
OTHER SOLUTIONS
Other related solutions
This solution utilizes
Mitsubishi Materials'Solar Heat-ray Shielding (ITO).