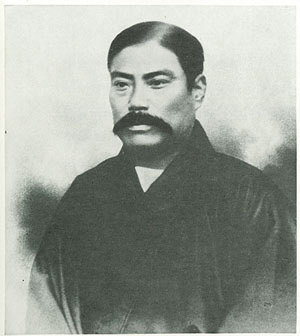 Mitsubishi Materials traces its roots back to Tsukumo Shokai, a coal and metal mining business Mitsubishi founder Yataro Iwasaki established in 1871, following the Meiji Restoration. Our materials business thus has its roots in the resource business and mining.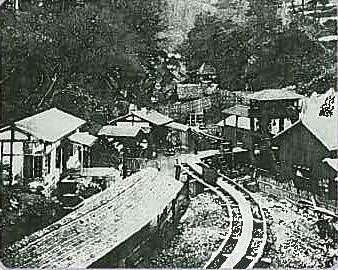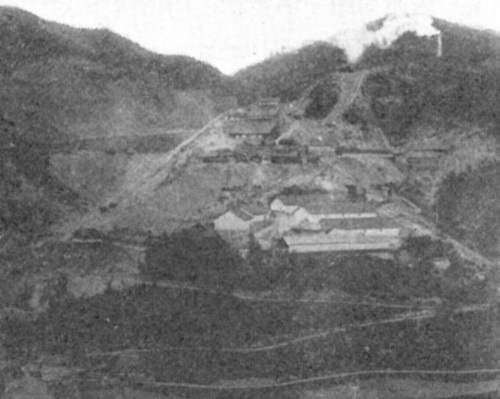 Established Mitsubishi Goshi Kaisha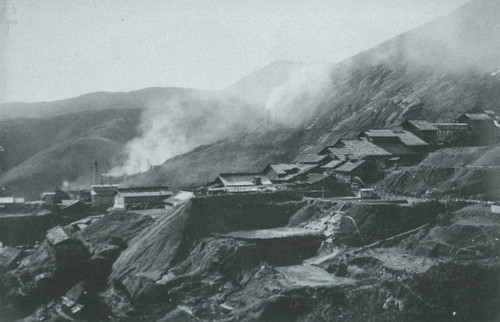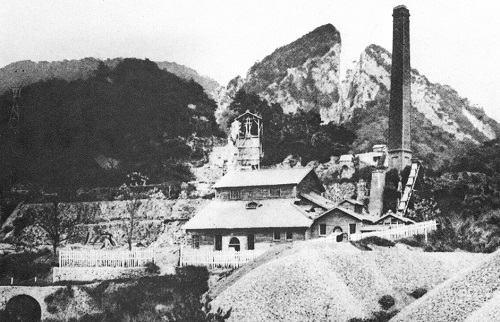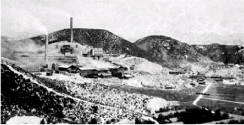 As the Meiji Era gave way to the Taisho and the Showa eras, copper and other metals became necessary as Japan modernized. To meet these needs, we operated metal mines across Japan. In 1917, we established a smelter at Naoshima, Kagawa Prefecture, employing a reverberatory furnace - cutting-edge at the time - to make use of low-grade ore produced at copper mines in various regions and from the standpoint of controlling emissions. We progressed from using small-scale smelters near copper mines to operating one of Japan's best and largest waterfront smelters, which is still in operation today.
In addition to copper, Mitsubishi Materials' metals business involves gold, silver, platinum, lead, palladium and other non-ferrous metals and their alloys. We also manufacture electrical wiring, copper tubing and other copper alloy products. Furthermore, in recent years we have begun proactively applying smelting processes to the recycling of E-Scrap.
Metals Business
In 1918, Mitsubishi Mining Company Ltd. was established when Mitsubishi Goshi Kaisha split out its coal and metal mining operations, as well as operation of its research facility.
Around the same time, other businesses were split off to form independent companies, including the Mitsubishi Bank, Ltd., Mitsubishi Corporation and Mitsubishi Shipbuilding Co., Ltd. (now Mitsubishi Heavy Industries, Ltd.).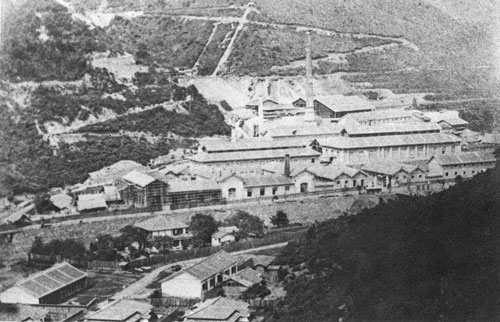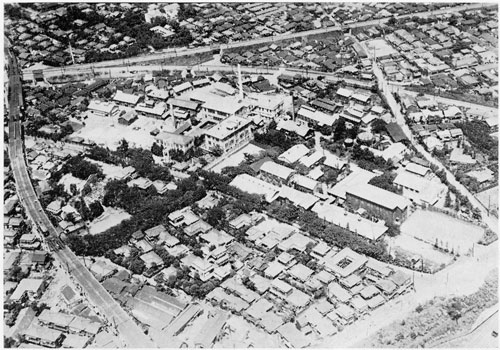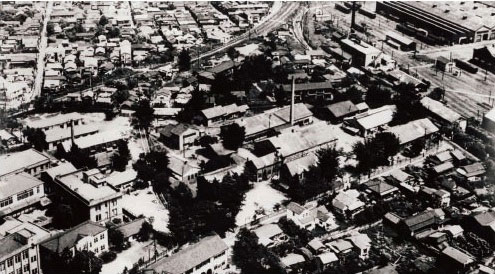 Having spun off from Mitsubishi Goshi Kaisha, Mitsubishi Mining contributed substantially to Japan's modernization through its operations in both the coal and metal mining businesses. Also, 1917 marked the establishment of the Mining Research Institute, Japan's first civilian research institute. The institute engaged in a broad range of research related to coal and metals and proactively studied new products and businesses to meet the needs of the times. In 1931, one of the institute's successes led to the production and sale of "Tridia" cemented carbide tools, which were a pioneering product in Japan. The establishment of the Tokyo Metals Plant in 1942 marked the company's full-fledged entry into the cemented carbide tool business.
In the Advanced Materials & Tools business, in addition to cutting tools we manufacture and sell construction tools used in resource development and tunnel construction, as well as wear-resistant tools employed in the electronics sector.
We are also Japan's only company recycling tungsten, a rare metal that is the main component of the carbon alloys used in cutting tools.
Advanced Materials & Tools Business

In 1944, we established the Niigata Metals Plant (now Diamet Corporation) and embarked on the powder metallurgy business.
In the next year, we established the Nonferrous Metals Plant (later the Okegawa Plant, Hitachi Metals MMC Superalloy, Ltd.*) and began manufacturing arms bronze, a specialty copper alloy.
*Transferred equity, 2017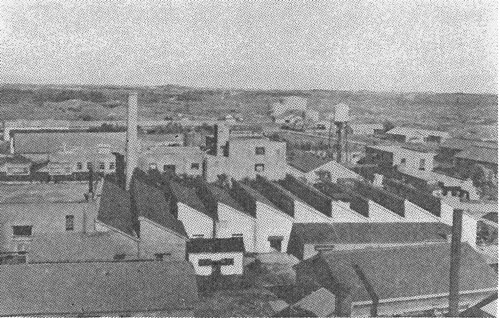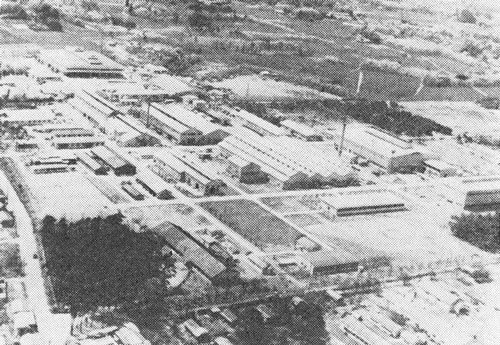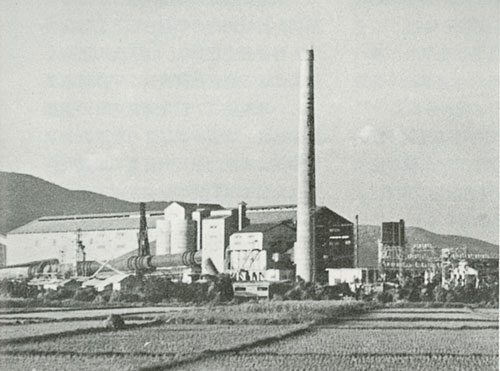 World War Ⅱ ended in 1945, and in accordance with the GHQ's Occupation Policy (Excessive Economic Power Decentralization Law), Mitsubishi Mining was broken up into Mitsubishi Mining Corporation, which took over the company's coal mining operations, and Taihei Mining, which assumed the company's metal mining operations and the Mining Research Institute. Leveraging the technologies and trust they had built up over many years, the two companies engaged in management diversification and business restructuring to contribute to Japan's post-war reconstruction. As one aspect of these activities, to manufacture and sell cement, a fundamental material required for the nation's reconstruction, Mitsubishi Mining expanded its operations by establishing the Kurosaki Plant in 1955 and the Higashitani Plant in 1963.
In the cement business, the company contributed to infrastructure development by configuring a vertically integrated system spanning mines for the excavation of limestone, a key cement material, a cement factory, transport and sales, a ready-mixed concrete factory and a construction company.
Cement Business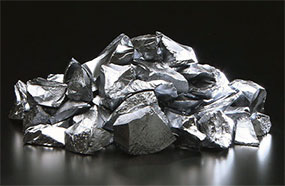 Taihei Mining (whose name changed to Mitsubishi Metal Mining Company Ltd. in 1952) also responded to rapid changes in the business environment by pursuing business diversification and restructuring. As part of these activities, the Mining Research Institute, inspired by U.S. Bell Laboratories' 1948 invention of the transistor, applied its smelting and refining technologies toward the recovery of high-purity germanium. Following this success in 1950, in 1956 the institute embarked on research and development of nuclear fuel. Among its numerous new business developments, in 1959 the institute pioneered Japan's production of high-purity silicon for semiconductors, and commenced manufacturing research involving titanium alloys for aircraft in 1960.
The silicon business currently involves the manufacture of products such as the high-purity polycrystalline silicon used in silicon wafers for semiconductors, as well as silane gas, which are sold in Japan and overseas.
Silicon (Electronic Materials & Components) Business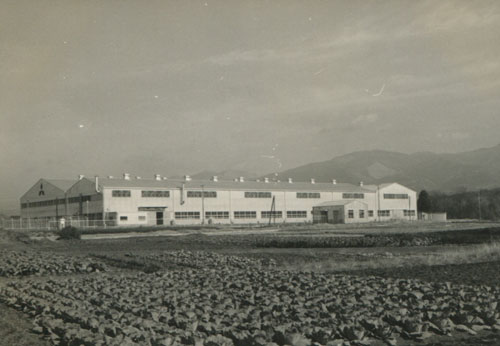 Before World War Ⅱ, the company had engaged in aluminum smelting operations overseas, but temporarily withdrew from these activities following the war. In 1962, Mitsubishi Reynolds Aluminum Co., Ltd. (now Mitsubishi Aluminum Co., Ltd.) was established through a technology tie-up with Reynolds International Inc. of the United States, creating an aluminum rolling business. In 1972, the company currently known as Universal Can Corporation began manufacturing and selling aluminum beverage cans. Focusing attention on the major energy savings to be achieved through aluminum recycling, for more than 30 years the company has been involved in the collection and recycling of used aluminum beverage cans.
Leveraging the characteristics of its aluminum business, in addition to aluminum beverage cans the company developed its operations in a wide range of fields, including aluminum foil and other products for everyday use, automotive parts, printing plates and air cylinders. In addition, by constructing an integrated recycling system as a materials group, we are contributing to the realization of a recycling-oriented society.
Aluminum Business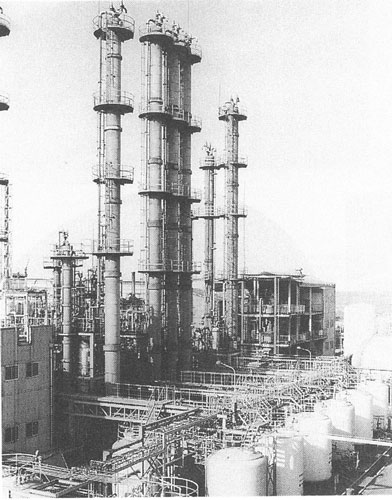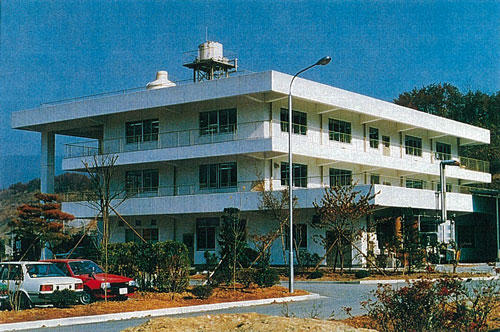 Amid rapid growth of the electronics industry entering the 1970s, the company worked on development of ceramic electronic devices by taking advantage of some of the electrical characteristics of certain cement minerals, beginning the manufacture and sale of ring varistors in 1976. From its start as an operation in one corner of a cement plant, this business marked the company's full-fledged emergence into the electronic devices sector with the construction of a new ceramics plant in 1983.
In addition to electronic devices, in the electronic materials business Mitsubishi Metal Corporation (whose name changed from Mitsubishi Metal Mining Company Ltd. in 1973) established the Mita Plant in 1990, transferring from the Osaka Smelter & Refinery its development and manufacturing of functional materials such as target and solder materials. In this business, Mitsubishi Materials Electronic Chemicals Co., Ltd., has also introduced numerous unique products with superior functionality, including hydrofluoric acid and other fine chemicals.
Electronic Materials & Components Business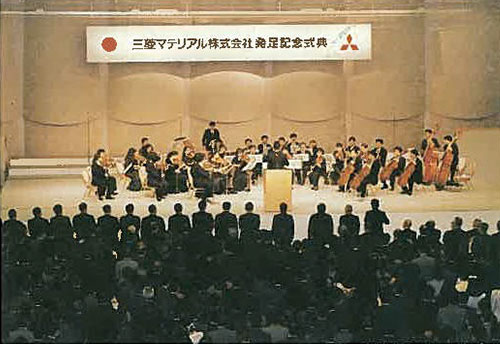 In 1990, Mitsubishi Mining & Cement Co., Ltd. (which changed its name from Mitsubishi Mining in 1973 as the result of three-company merger) merged with Mitsubishi Metal Corporation to form the current-day Mitsubishi Materials. This merger marked the culmination of 40 years of turbulence following the 1950 breakup due to the GHQ's Occupation Policy.