This is to announce that the Electronic Materials & Components Division in the Advanced Products Company of Mitsubishi Materials Corporation has developed the DIABLA blackening film sputtering target for display TFT wiring, and will start its mass production. In addition, the DIABLA series will also be launched as a new product brand.
Sputtering targets are electronic materials used to form thin films by depositing substances such as alloys and metal oxides on electronic substrates at an atomic level. Among them, sputtering targets for blackening film are used to blacken wiring by depositing a film on the TFT wiring of organic EL or liquid crystal panels, lowering the visible light reflectivity of the wiring (reduced reflection). Our newly developed product DIABLA has the benefits and effects indicated below. As compared to conventional products, it can contribute to achieving higher definition for various types of displays, more freedom of design, and reductions in noise caused by reflected light from the wiring of semiconductor-related products and other sources.
[Benefits and effects of DIABLA]
1) Reflection of visible light can be lowered after the deposition of films on wiring.
Reduced reflection can be achieved compared to conventional products.
2) DC sputtering is possible without reactive gas.
This can contribute to greater uniformity of films on large substrates than conventional products.
3) After the film deposition, etching can be performed at once with wiring.
By adjusting the material in accordance with a customer's existing etching process, it is possible to perform etching at once with wiring to the existing process. Our company will also assist customers in order to match their sputtering conditions.
4) High resistance to heat, as well as to water and alkali.
In addition to its resistance to water and alkali, it also has high heat resistance, so there will be no changes to film properties during the TFT wiring process.
Reference Diagrams: Differences in Reflectivity between Conventional Products and DIABLA
We currently offer a lineup of DIABLA products which are highly compatible with the manufacturing processes of various types of display TFTs, and we will continue to expand this lineup to meet customer requests.
Our group's vision is to become "the leading business group committed to creating a sustainable world through materials innovation, with use of our unique and distinctive technologies, for People, Society and the Earth." In the future, we will continue to develop products with high added value through our material technology, and will provide customers with optimal, indispensable solutions.
Appearance of DIABLA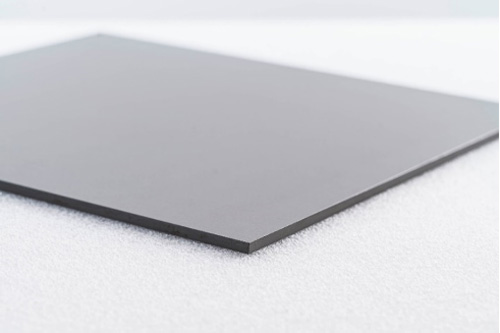 For inquiries related to the content of this announcement
Public Relations Department, Corporate Communications Department
+81-3-5252-5206
For product-related inquiries
Advanced Materials Group, Sales Department, Electronic Materials & Components Division, Advanced Products Company
+81-3-5819-7320
URL : https://www.mmc.co.jp/adv/ele/en/index.html