Return to Menu
P.T. SMELTING, GRESIK SMELTER



P.T. SMELTING's Site

Introduction


PT Smelting (PTS)'s Gresik Copper Smelter and Refinery is located 30 kilometers north of the city of Surabaya, East Java major port. PTS equity partners are Mitsubishi Materials with 60.5%, PT. Freeport Indonesia with 25%, Mitsubishi Corporation with 9.5%, and Nippon Mining and Metals Co. Ltd. with 5.0%.

The entire smelter feedstock comes by ship from Freeport Grasberg mine on West Papua, some 2,600 kilometers to the East.

The smelter is adjacent to Petrokemia Gresik, a government owned fertilizer company, which utilizes all of the smelter sulfuric acid. This was a prime reason for selecting the Gresik location.

PTS began commercial production on May 28, 1999. In the calendar year 2001, PTS produced 214,000 tonnes of cathodes, 7% over design capacity. This was a most commendable achievement, considering that the locally recruited workforce started with virtually no experience of copper smelting or refining.

In June 2001, one year from the start of commercial operations, the PTS cathode received Grade "A" accreditation from the London Metal Exchange ("LME") the hallmark of quality in the Copper Industry.

The production capacity was increased step by step. In 2009, 1,060 thousand tons of concentrates were treated and 300 thousand tons of new anodes were produced.

The Gresik plant was constructed at the green field, where there was nothing at all other than the soil and grass. The construction work was governed by CHIYODA Corporation, one of the engineering companies of Mitsubishi Group, on EPC (Engineering, Procurement and Construction) base. Total construction cost except utility plant was US$ 500 million. BOC spent around US$ 100 million to construct the utility plant at the same site, from where all of necessary oxygen and power are provided to PTS over the fence. The additional cost for the expansion was only US$ 26 million.

Many visitors have seen and praised the operation, however PTS's finest accolade came from Dr. H. H. Kellogg, Professor Emeritus, Columbia University following an extensive visit in July 2000. He summarized his assessment with the words...Truly a Plant for the 21st Century. His full comments can be found in his letter, published in JOM, Vol. 52, No.11, November 2000.
Project Site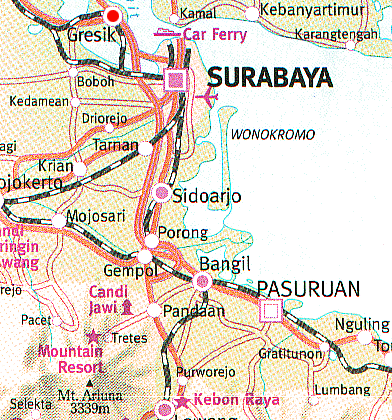 Major Facilities




The copper smelting and refining complex consists of the smelter itself, which produces copper anodes and process off-gases high in SO2, the sulphuric acid plant, the tankhouse, and other necessary infrastructure within the site boundary, including a waste water plant, a jetty & wharf and material handling facilities. Oxygen for the smelting process is procured from an outside supplier. Steam from the smelter waste heat boiler is sent to a neighboring power generation plant which returns the condensate to the smelter.

Major facilities are highlighted as follows;
1) Jetty & Wharf

The jetty is 1.9 kilometers long and the wharf 230 meters long and was designed to handle 35,000 ton vessels, and 350 t/hr concentrate unloaders. The wharf is also used for CL-slag loading and shipping.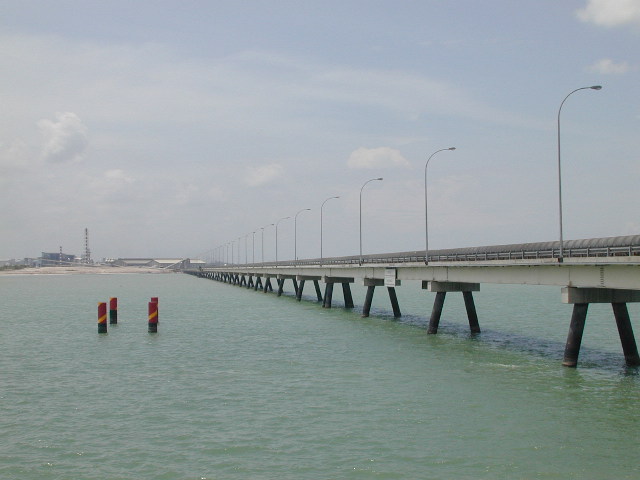 2) Smelting & Converting

A Furukawa dryer, Mitsubishi Process smelter, and Foster Wheeler (formerly Ahlstrom) waste heat boilers are utilized.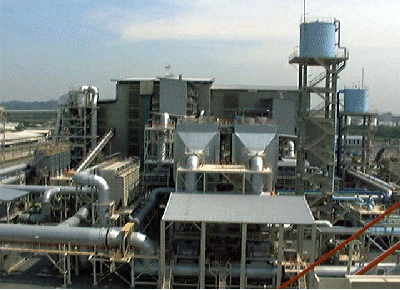 3) Anode Casting

A Hazelett casting machine, with a 100 t/h capacity, produces 357 kg anodes (45mm thickness), cut by a automatic hydraulic shear.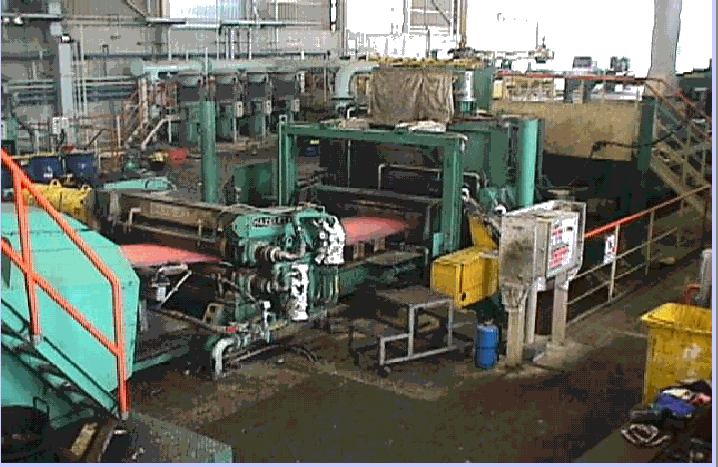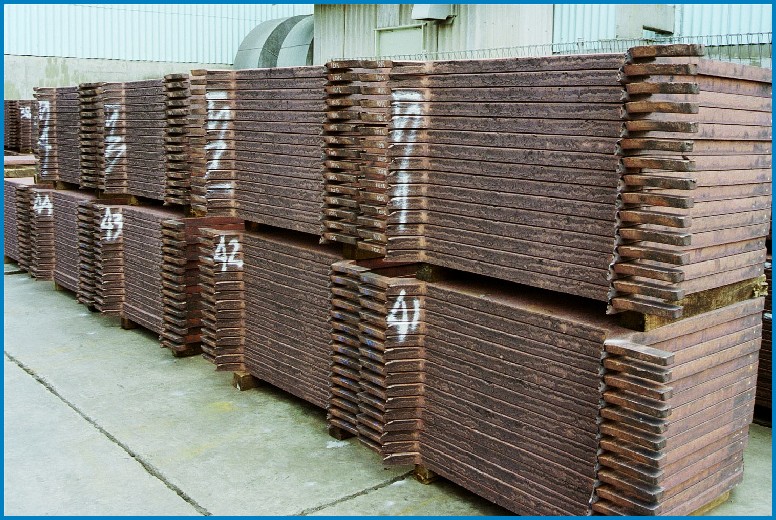 4) Refinery

Uses ISA process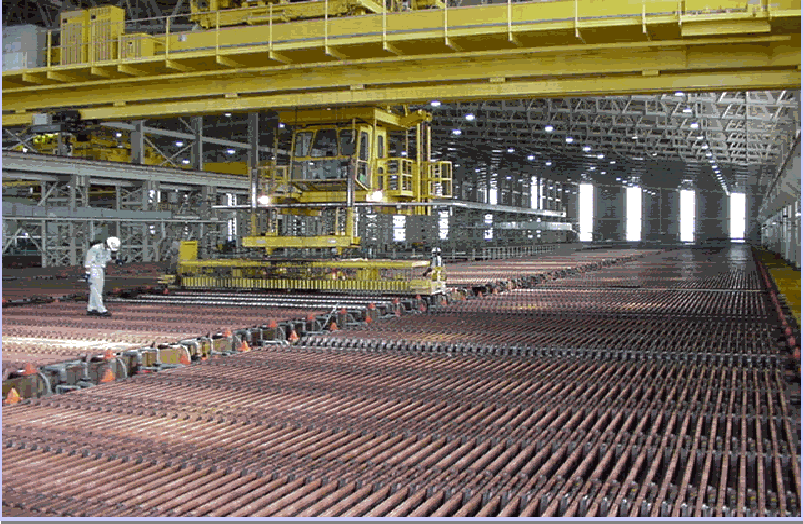 5) Acid Plant

Utilizes a Mitsubishi Heavy Industry double contact/double absorption plant.
Additionally, a unique scrabing plant, which employs CASOX Process, is installed.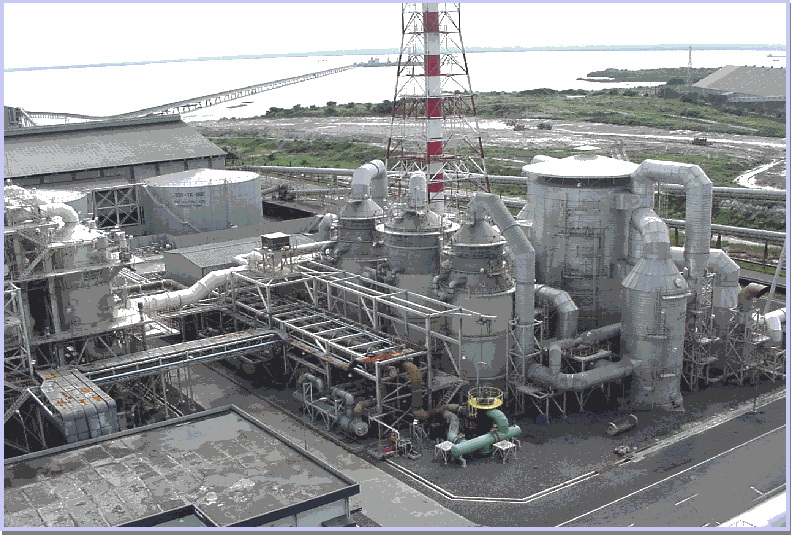 6) Waste Water Treatment

Utilizes a Sumitomo Chemical Engineering 2 stage neutralization and sulfide precipitation process.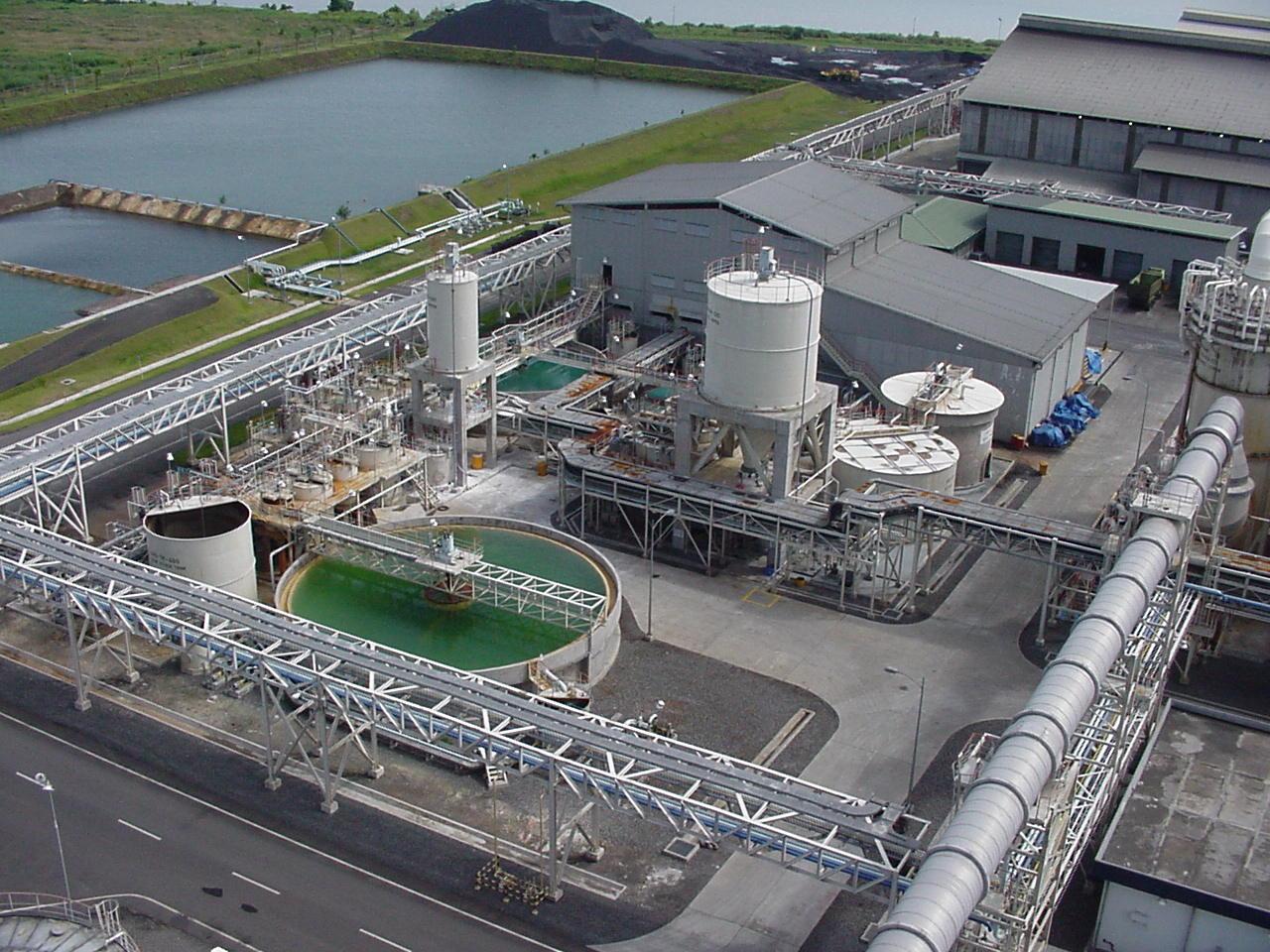 7) Oxygen Plant, Power Plant

These facilities are outsourced. 99.5% gaseous oxygen, electric power, boiler feed water, and plant steam (low pressure steam) are also outsourced.
Designed Operational Parameters
Operational parameters are shown in the following table.
Concepts are simillar to the process operating in Naoshima with certain exceptions.

Description
Unit
DESIGN
In 2009
[S-Furnace]
Conc. Feed Rate
Reverts, etc.
Coal
T/H
T/H
T/H
86.1
0.7
3.1
142.5
3.0
3.0
Silica Feed Rate
Limestone Feed Rate
Return C-slag
T/H
T/H
T/H
12.9
0.2
10.5
16
-
10
Matte Production
Slag Production
T/H
T/H
46.2
50.1
55
87

Blowing Conditions

S-Air
S-O2(99.5%)
S-Total
S-O2 enrichment


Nm3/H
Nm3/H
Nm3/H
%

25,900
13,300
39,200
48.0

17,500
24,500
42,000
66.8
[C-Furnace]
Limestone Feed Rate
Anode Scrap Feed Rate
Coolant Feed Rate
T/H
T/H
T/H
3.3
5
3
5
8

Blister Production

New T/H
Total T/H
26.8
31.8
35
40
C-slag Production

New T/H
Total T/H
10.5
13.5
10
18

Blowing Conditions

C-Air
C-O2(99.5%)
C-Total
C-O2 enrichment


Nm3/H
Nm3/H
Nm3/H
%

27,100
3,800
30,900
30.8


26,000
5,200
31,200
34.1

[Furnace Offgas]
S-furnace


WNm3/min
DNm3/min
SO2%
670
600
30.1
680
620
48.5
C-furnace


WNm3/min
DNm3/min
SO2%
510
490
21.7
520
510
25.8

Return to Menu